Jamaica Travel Diary
A couple of weeks ago, I had to take an unexpected trip to Jamaica for my grandmother in law's funeral. There's nothing joyous about attending a funeral but this was a bittersweet trip for me. It was my first time traveling to Jamaica and it was my first time meeting Kevin's paternal side of the family. We spent a whole week in Kingston and it was refreshing and overwhelming at the same time to spend some seeing how ordinary people live instead of the fancy tourists places that I'm so accustomed to. We spent quite a few days visiting family and old friends.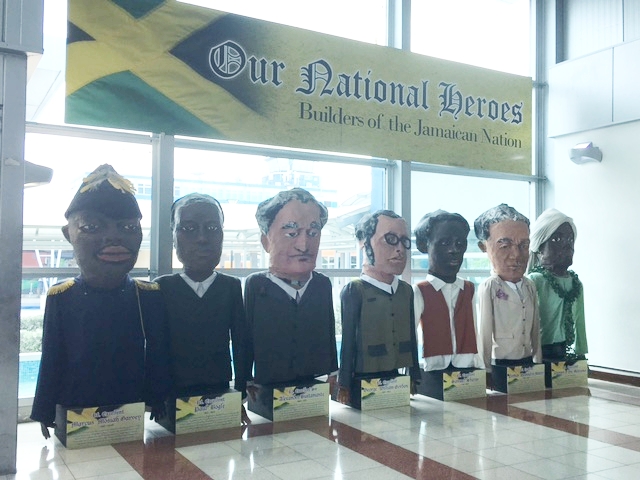 My siblings think this picture is funny, I think it's a little creepy. This is by the etrance / exit at Norman Manley International Airport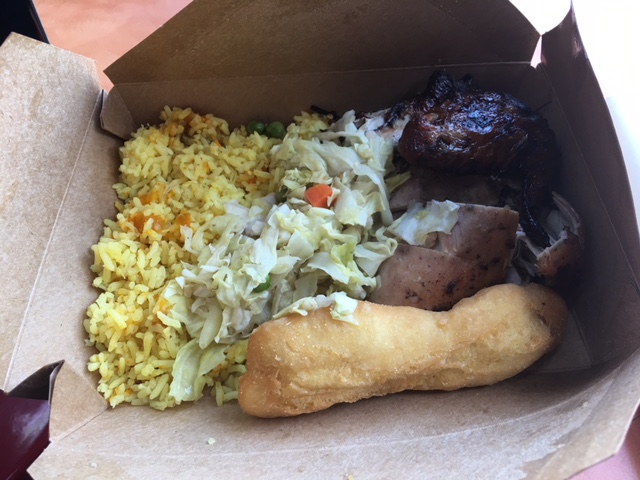 A quick lunch at the Airport with some jerk chicken. That's all I wanted to eat in Jamaica.
I love this art piece of Kingston at Norman Manley International Airport. I took it the day we arrived after taking a trip back to the airport to pick up the rental car. Our flight landed at 2am that day and the rental company was closed at the time so we had to go back later.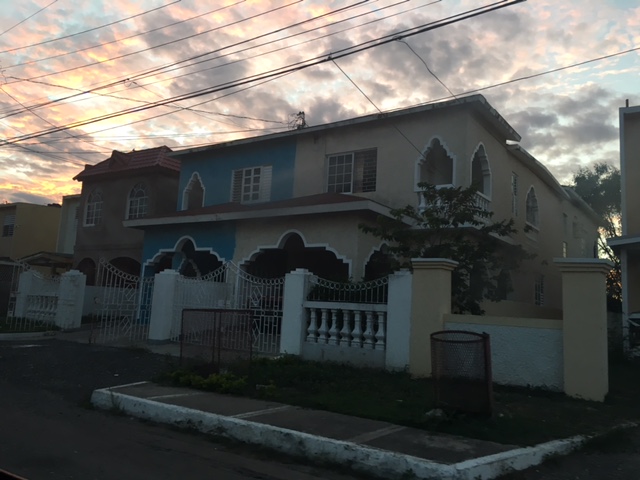 I fell in love with the colorful and intricately designed homes in Jamaica.
We went out for dinner one night at a restaurant in Kingston with the family. Kevin and I ordered some jerk chicken with shrimp and pasta. This was one of the best meals we had in Jamaica.
I tried this Kingston Kiwi cocktail and I did not like it very much. It had an after-taste that did not sit well with me and would have given me a headache.
The following day, we spent the day at Waves Beach located in St. Catherine. It is about half an hour drive from Kingston. There is an entrance fee to the beach. The water was crystal clear and so warm but I'm never a fan of the salt water; it hurts so much when it gets in the eyes. Since it was a weekday, the beach was not crowded at all, which was great. It was a bit cloudy but I had a chance to see the sunset in the evening, which was beautiful.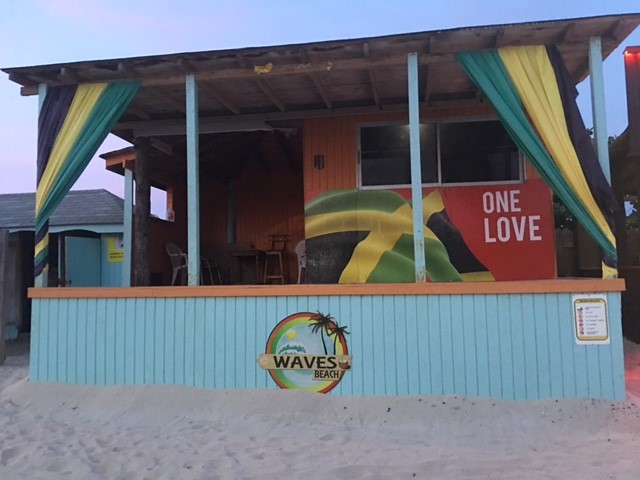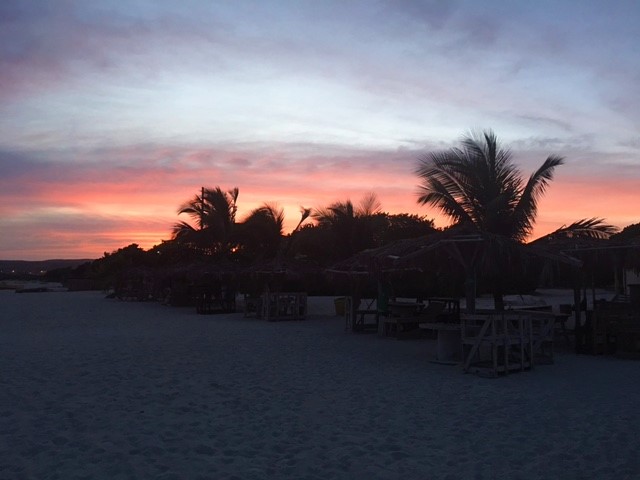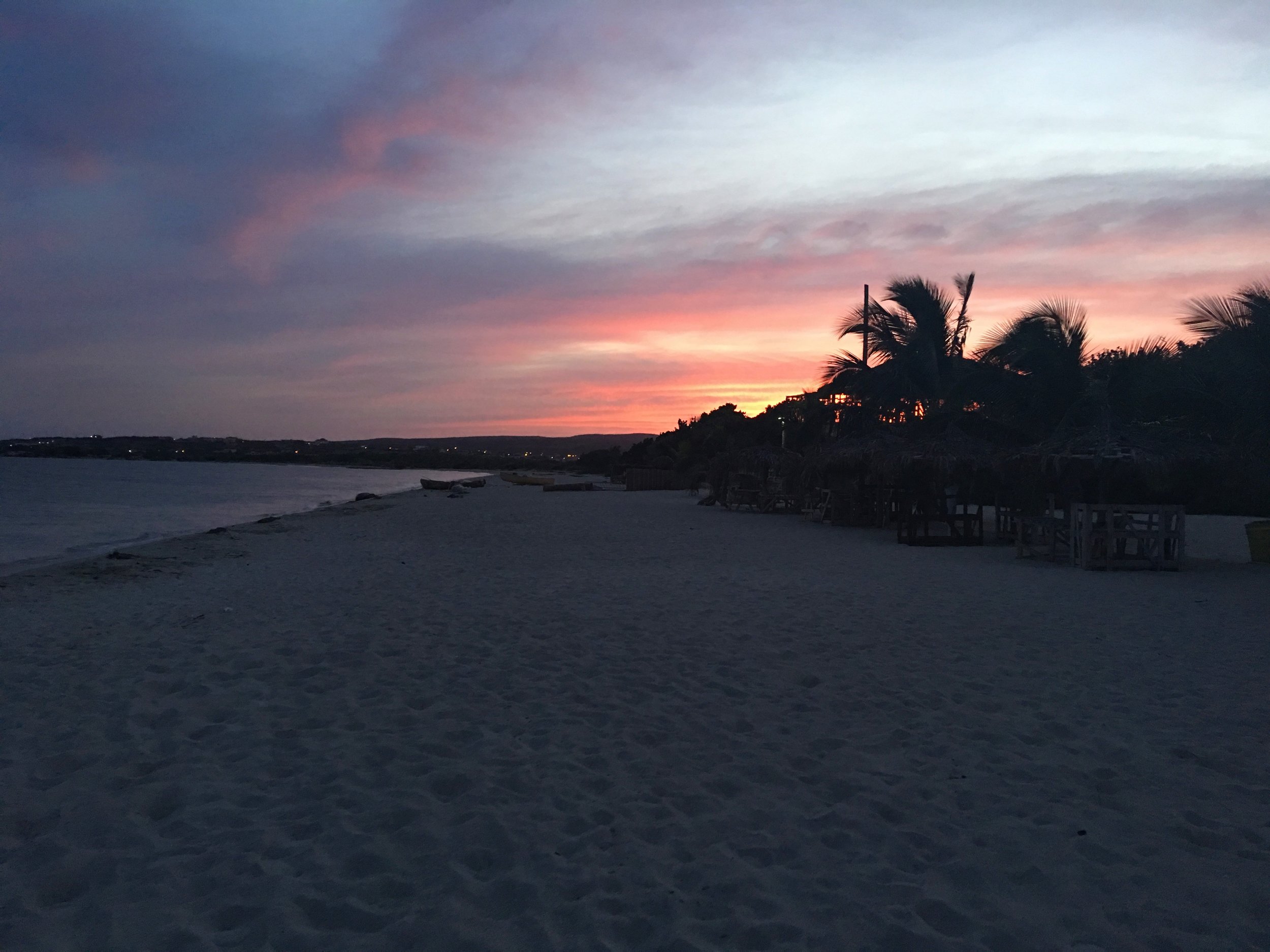 Later that night, we had dinner at a restaurant by the beach. We ordered some fresh fish to be fried and some lobster. The fish was good and the lobster too except they were very small and very spicy.
This delicious food right here is called festival - it's basically sweet fried dough.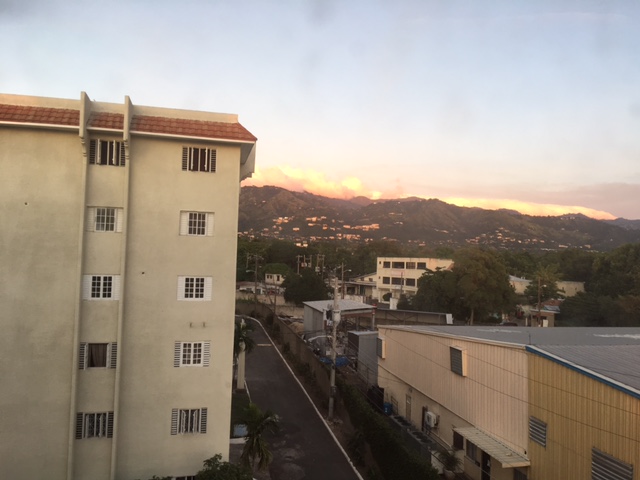 The view from our apartment complex at Oaklands.
A couple of days before the funeral, the family took me to see other tourist parts of Jamaica. One of the main things that I wanted to see on the trip was the Luminous Lagoon, located in Falmouth. This is the place where you board a small boat and head out on the bay in total darkness, to see the small microscopic organisms that glow in a soft blue light when disturbed. On our way to Falmouth, which is about two and haf hours from Kingston, we passed through Ocho Rios and drove past Falmouth to Montego Bay where we hang out at one of the local beaches since we needed to be at Falmouth at night.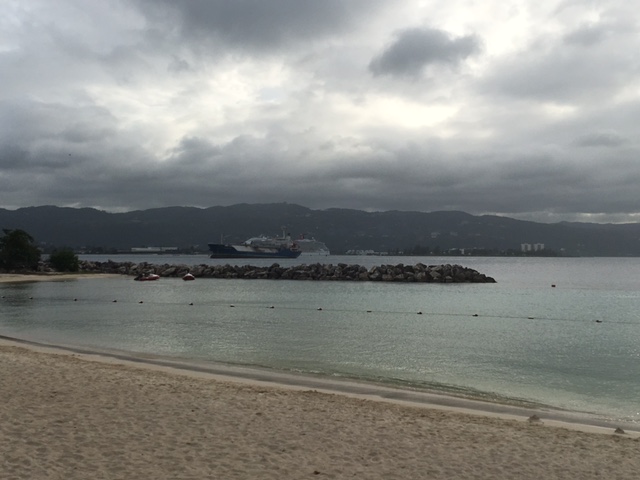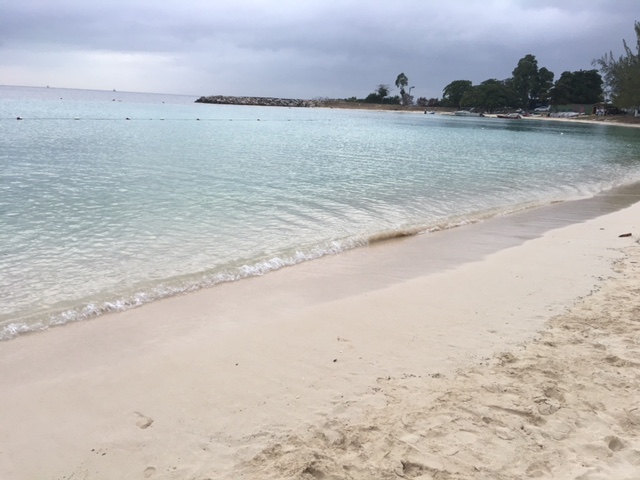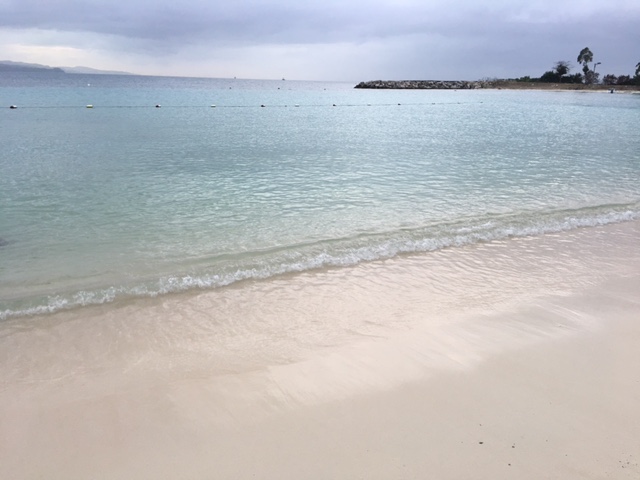 Glistening Waters is a hotel and home to all the tours for the Luminous Lagoon as they depart from here. The lagoon is surrounded by mangroves and is home to microscopic organisms that emit a phosphorescent light when agitated whether by rain, someone swimming, etc., making the water glow in a beautiful blue light.
The costs for the tour was $17 per person, which was way less than the $80pp that most tour companies were charging if they drove you there. I've added the link to one of the videos to the lagoon here: https://youtu.be/e6s1C2dmF_s and here: https://youtu.be/ROzV3QqfzfQ
Depending on the temperature outside, the amount of glow will vary depending on how many organisms are on the surface or far deep in the water. When it's cooler, they are not as many. Please note that any pictures or videos that you take on your phone or regular camera will not show at all.
This was our last night in Kigston after the funeral. We went to a popular spot in Kingston - beautful place for a romantic dinner but I did not like their jerk chicken, it was dry.
Finally heading back home at 3am. This was brutal; I was so exhausted. I hate night flights and morning flights. I defintely got sick as soon as I got back to New York. My body could not adjust moving from 80 degrees weather to 30 degrees.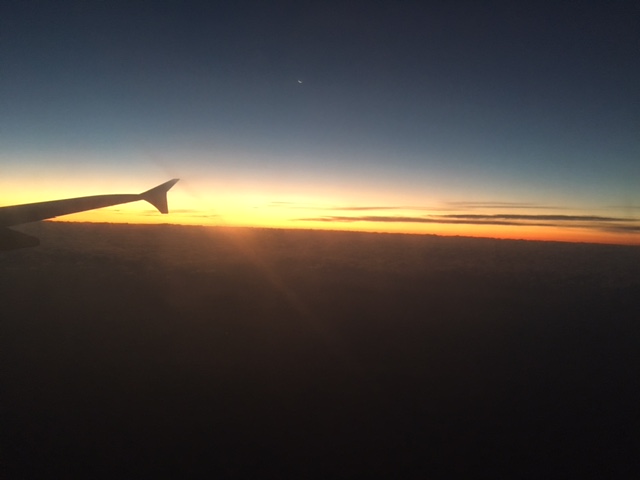 New York morning sunrise looks so beautiful from the sky.
Thank you for stopping by!