Our Wedding Album + Top 10 Tips to Planning a Stress Free Wedding!
Today marks exactly two years since our wedding celebration! I cannot believe how quickly time has flown by and how much has changed since then. Planning my wedding was one of the most fun and exciting things I ever did. I wanted to FINALLY share this post to help brides to be alleviate some of the stress that comes with wedding planning. If you are not much a planner, I suggest hiring a professional wedding planner to help you with the details.
Below are my top ten tips to having a stress-free planning process:
1.) Time
There's one crucial thing that helped make my wedding as stress free as humanly possible and that is time. We gave ourselves ample time to plan and get everything that we wanted/needed for our wedding. This included pushing it a year out. As much as I did not want to do that at first, in retrospect, that was one of the best things that we did for ourselves. It allowed us two things:
a.) Plenty of time to save up for all our expenses and to splurge on our honeymoon without going into debt.
b.) Ample time to do research, meet with several different vendors and where necessary, DIY some things.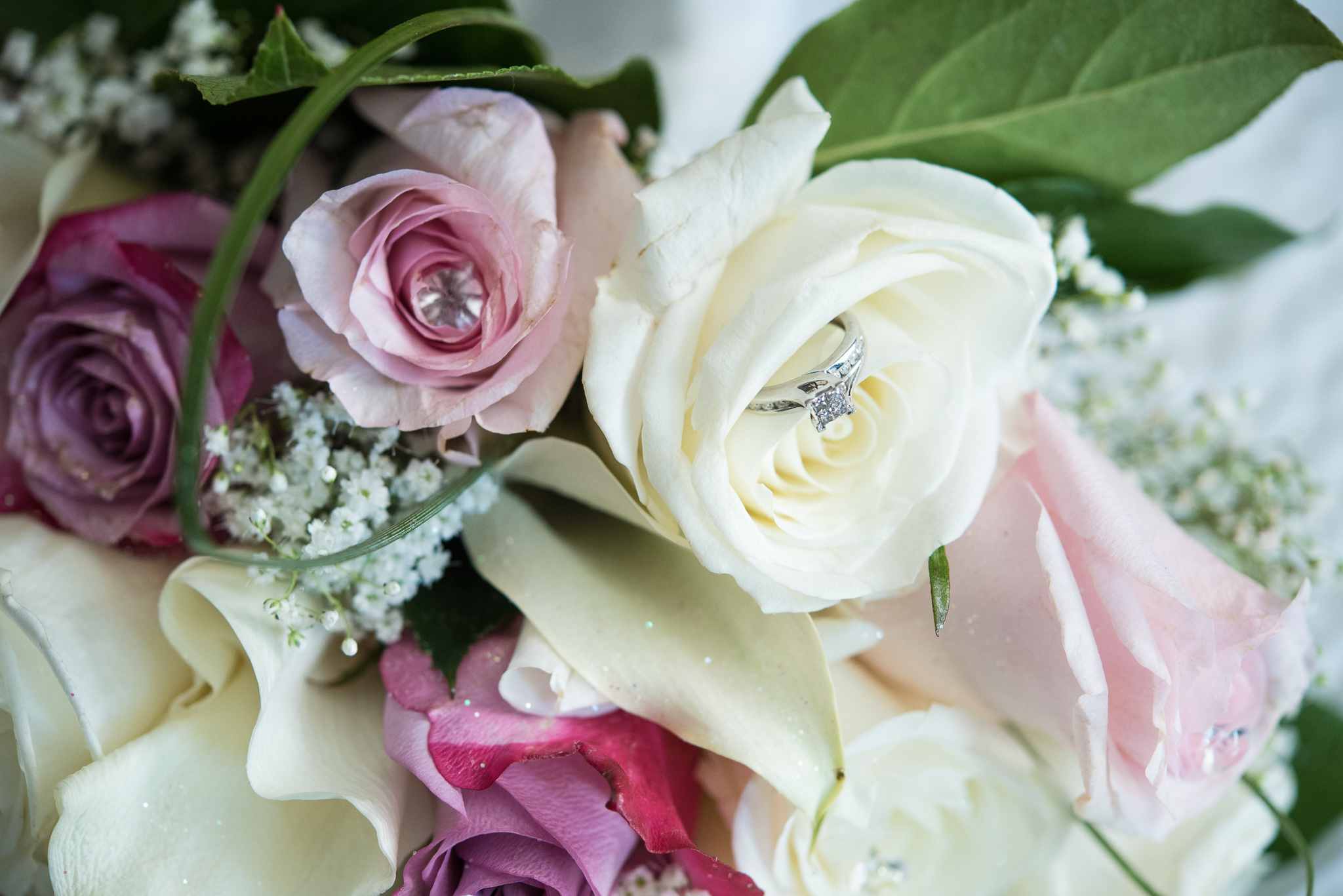 2.) Venue + Food
Our wedding was at Chateau Briand Caterers. Before choosing this venue, I did a lot of research online and selected three top places that I wanted to visit. It's important to do your research, read reviews and then narrow down your vendors; otherwise, you'll spend a lot of time visiting too many vendors, leading to confusion.
I fell in love with Chateau at first sight (so cliché but true). I loved their modern decor, intricate architecture and special touches throughout the venue. I fell in love with their outdoor garden oasis that boasts a Miami vibe with palm trees and sky-lit aisles at night. I decided to have my ceremony outdoors. Their dinner selection with 10 menu items to choose from was the icing on the cake, and their food was unbelievably delicious.
3.) Wedding Dress
Shopping for wedding dresses is exhausting! I think I only tried on a of total of 15 dresses. I only went to three bridal salons, thank God I found my dress at the last place I visited - Blossom Brides. I loved all their dresses but whenyou find the right dress, you just know. I purchased a lace gown by Sophia Tolli. One of the things about the dress that stole my heart are the tiny glistening crystals all over the dress and the bedazzled bodice; you can't really see them from the pictures.
My tip for dress shopping is to go to one appointment where you try on different styles to figure out what is flattering to your body. Secondly, set a budget and do not try on dresses over your budget because you will fall in love with them. For some reason, we tend to fall for things that we cannot have.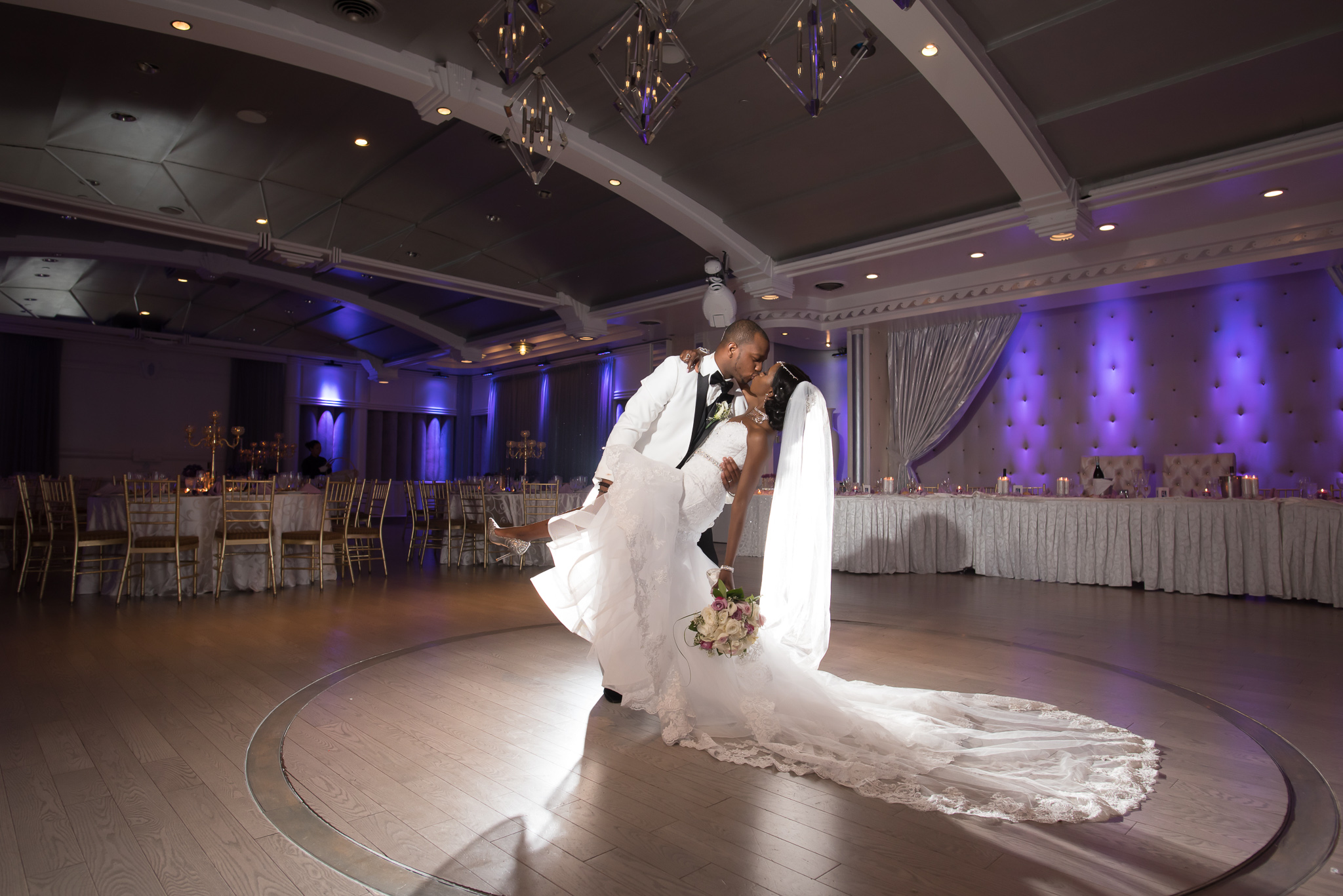 4.) Bridal party
A wedding is a very special occasion in one's life and it's imperative that you choose a group of people who love you and can set their differences aside to support you through this journey. No one wants to deal with unnecessary drama caused by their bridal party. The less people you have, the less headache and drama you'll have to deal with. I had the best bridal party for my wedding. Everyone went above and beyond to do their part and help in any way possible and I'm so grateful.
5.) Photographers / Videographer
If you are going to splurge on anything on your wedding, it should be your photographer/videographer. At the end of the day, the pictures are the only thing that will last from that day. I picked studio 27 because I absolutely loved their work, their price, and their endless sense of humor.
6.) DJ/MC
It's no brainer that having the right MC and DJ can make or break the party. Most venues have a list of recommended vendors that they have worked with for years, so one of things that we did was attend vendor parties, which provided us a chance to hear them play live.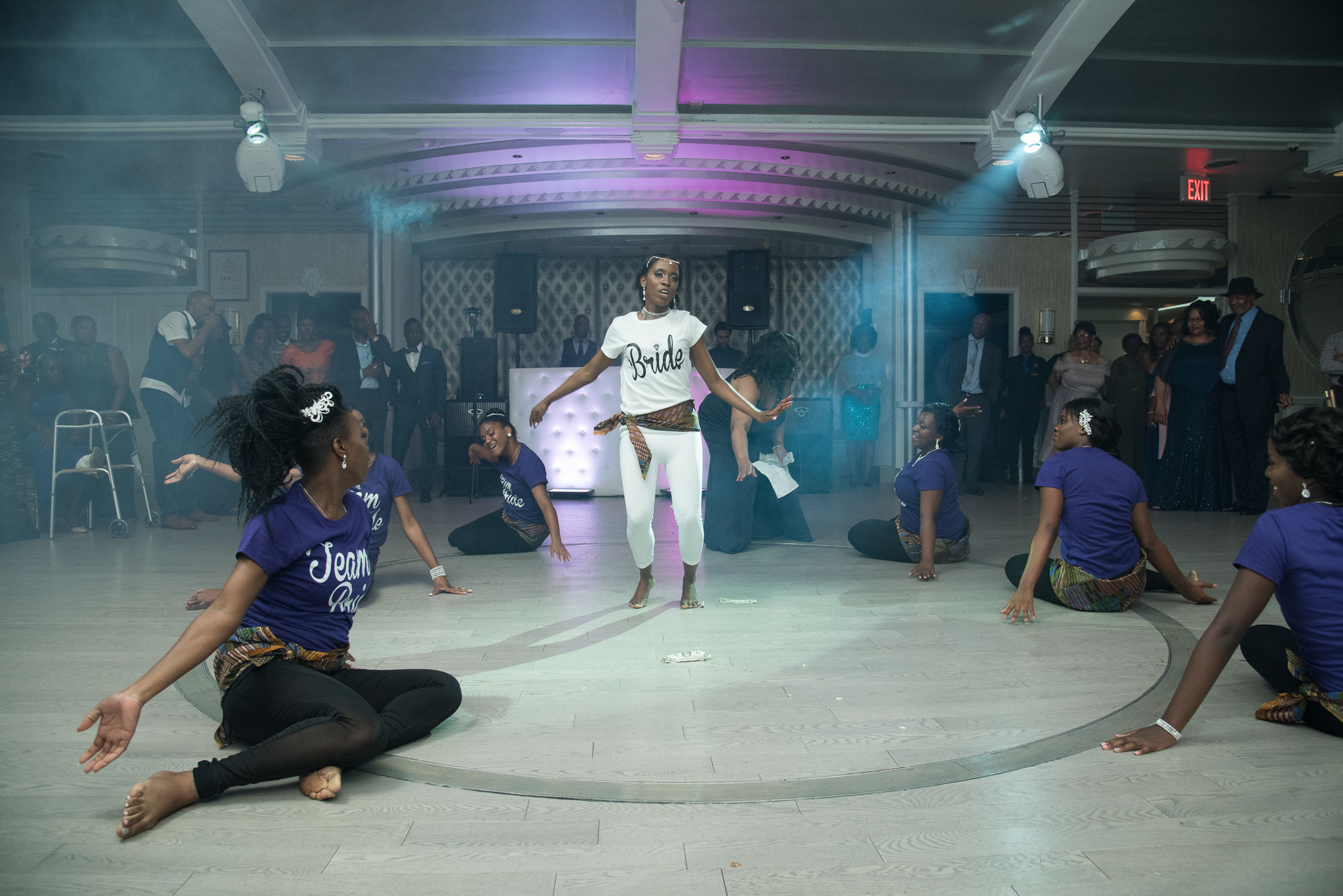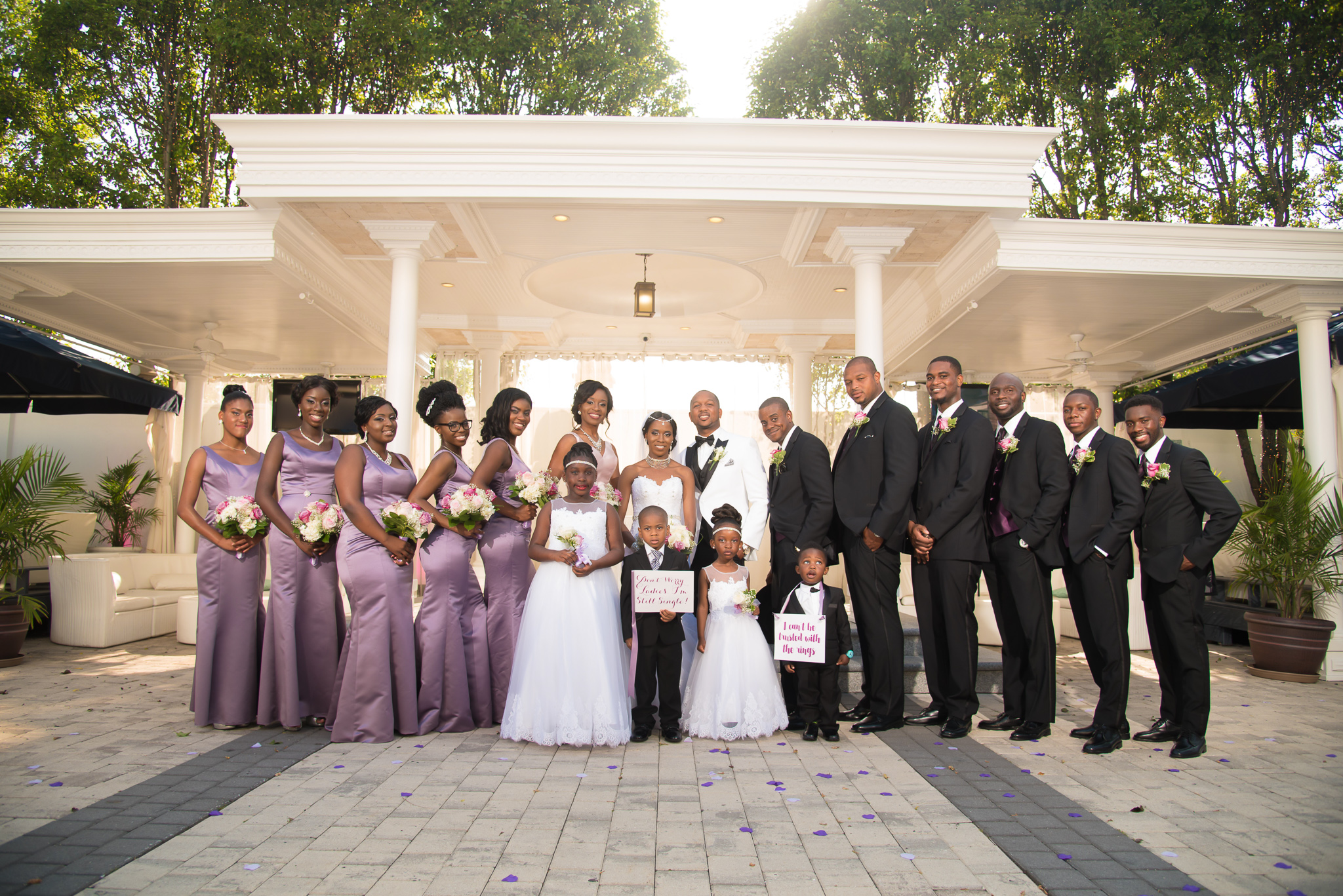 7.) Hire a Day of Coordinator
I can't stress this enough but please get yourself a coordinator for the day! Our venue had a coordinator that was provided to us for the day, but I also had someone else work hand in hand with them to keep things moving. 5 hours sounds like a long time for the ceremony and wedding reception, but it goes by so fast. There are so many moving parts that it's easy to miss important parts of the day if you don't have someone moving things along and on time.
8.) Florist
If you are looking to save money on your floral arrangements, use your local florist instead of the large floral shops recommended by your venue. Local florists will charge you a fraction of the cost. For my wedding, I only used the local florist for the bouquets and boutonnieres since I was using non-floral centerpieces.
9.) Don't take Yourself too Seriously
I tried very hard to plan and take care of a lot of things by myself (with the help of my maid of honor), so I wouldn't have to stress out a lot of people. One thing I also refused to do was turn into a bridezilla. I like to believe I was the most chill bride :-). My only requirement that was met with a lot of resistance was that the groom and his groomsmen learn the choreography for the bridal party entrance. They were trying to get out of doing it but they had so much fun, they should be thanking me!
10.) Have Fun
Do I need to use a horn to yell that out loud – HAVE FUN! The day comes and goes so quickly, you don't have to waste so much time stressing out over miniscule stuff. I had so much fun planning the wedding and we all collectively had fun learning all the dance moves for the big day!
Happy five years of marriage and happy two year wedding anniversary to my baby daddy :-). I can't wait to plan the 10 year vow renewal while Kevin sits here rolling his eyes at me LOL.
Thank you for stopping by! Until next time, stay blessed!